Boone - Knot Options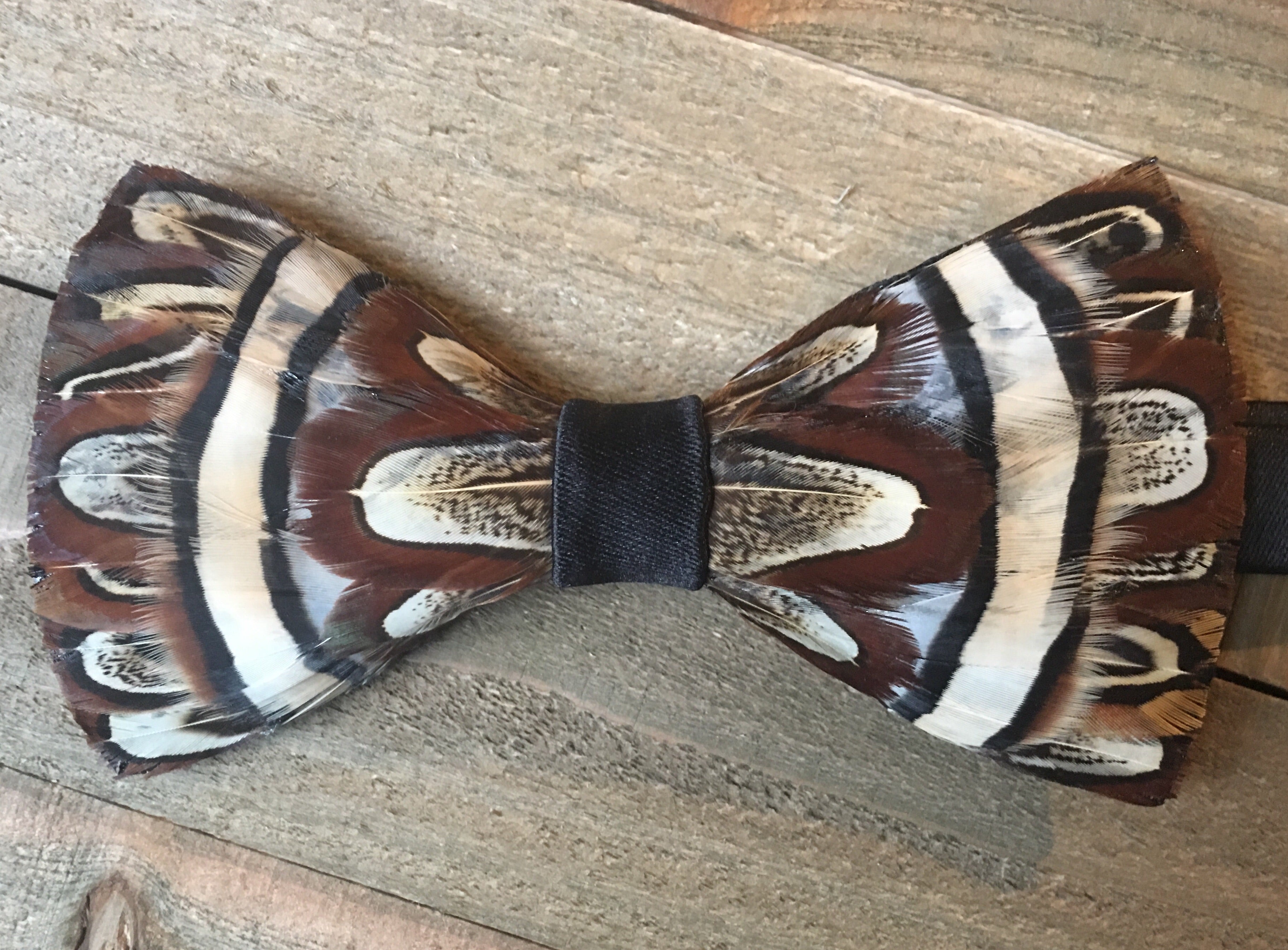 Boone was designed with Minnesota summers in mind! The light, fresh color combo of almond pheasant feathers and creamy partridge plumage will put wind in your sail. Looks great with a bright plaid shirt and an icy beverage in your hand! Enjoy!
 All  feathers are unique so although the design remains the same slight variations are to be expected. Your bowtie will be delivered to your door  resting on a cedar filled pillow inside a custom wooden box. Bowties are adjustable up to 21 inches.