Pierre - Knot Options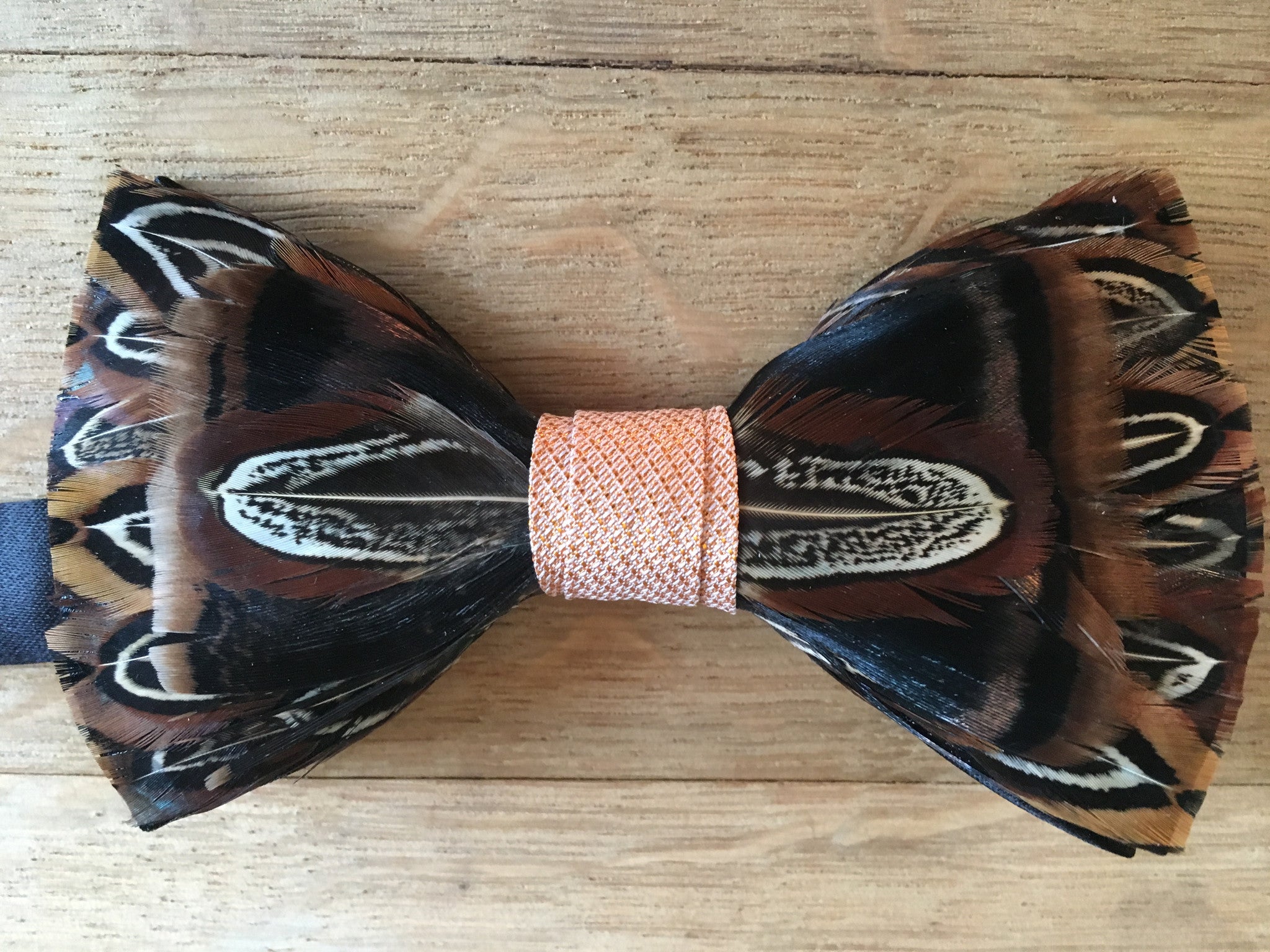 Somewhere among the open skies and endless grasslands of South Dakota, there's a place called Pierre. Recalling that picturesque town, this handsome bow tie pairs almond pheasant feathers and turkey flats with a deerskin knot. Let's watch the sunset… also available in Copper Sunray.
Every feather is unique, so although the design remains the same, slight variations are to be expected. Each tie is handcrafted in Minnetonka, Minnesota and delivered to your door resting on a cedar filled pillow inside a customized wooden box with care instructions. Ties are adjustable up to 21".